Fire damage cleanup isn't always a walk in the park. Here's what you could be facing.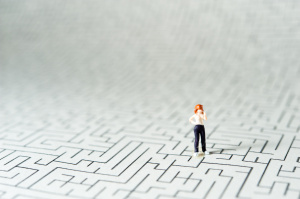 If you have fire damage to your home, there are many things you need to know about fire damage cleanup. Not only do you need to understand the steps and the process, but you could definitely benefit from knowing what not to do. There are some common troubles that crop up from time to time that are easy to cope with, given the right information. Here are just a few.
Trouble #1: The Illusion of Safety
If you've had a fire in your home that did some damage, but not enough for your home to be a complete loss, it might seem like it's safe to re-enter once the fire is out. This is one of those illusions of safety you'll encounter after a fire. There could be hot spots lingering that are extremely dangerous, the structural integrity of the house may have been compromised making it incredibly risky to enter, and there could be gas leaks or exposed electrical that could cause harm or death if you're exposed to them. Just because the fire is out, does not mean it's safe. The truth is that your home is not safe to enter until the fire department or the fire inspector says it's safe.
Trouble #2: An Abundance of Water
It can be truly shocking to see how much water damage there is after a fire. Firefighters use whatever water is needed to safely extinguish the flames, which can result in a house that is more than waterlogged. There can even be more damage from the water than from the fire. How do you cope with all that liquid? With proper water extraction. Using state-of-the art extraction equipment, your restoration company will not only get out all of the standing water, but will be able to dry out your home quickly, effectively, and safely.
Trouble #3: The Reality of Smoke
Where there's smoke, there's fire, but it's the smoke that can be the real menace! Flames will cause damage, but the lingering smoke residue and soot that they leave behind can be what will drive you from your home. Not only is the smell enough to make you leave, but there is danger and serious health risks associated with contact with soot and smoke residue. It's not just pesky, it's a hazard. Proper smoke removal and odor treatment is the cure. When done by a professional with ozone treatment and the right tools for the type of residue left behind, you're assured of moving back in to a home that is free of the smell from the fire damage.
Trouble #4: Deciding Whether to Keep or to Discard
The heartbreaking decisions that go along with a house fire can include whether to keep or toss belongings damaged by the fire, the water, or the smoke. Sometimes it's easy to tell if something is salvageable just by looking at it. Charred beyond recognition? Burned to a crisp? Bent and melted to the point of being unusable? Indeed, those are easy decisions. Toss. Although not without pulling on your heartstrings, in some cases, to be certain. But what about the other stuff? Can a smoke riddled sofa be saved? What about the charred fixtures and discolored appliances? Or the water soaked carpets and documents and stereo equipment? These are not going to be easy for you to determine their salvageability. That's where the experts come in. Fire restoration professionals have been trained to know what can and can't be cleaned, repaired, and restored to return them to their pre-fire condition, and back to your home.