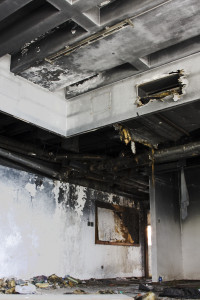 Unless you've had a fire in your home or business you probably don't know what's involved in fire damage repair. Fire is so destructive that once the flames are our, quick response is necessary to properly address the damage. It also increases the chances that more of the structure and belongings are salvageable. The longer it takes to begin fire damage repair the more damage that occurs. So what happens first? Here are the ABC's of fire damage repair.
A. Assessment
Once the flames are out, a professional restoration company will come to the scene immediately to assess the damage. Experts know how to put their experience in fire damage repair to use and know what to do, and what not to do, to begin the salvage and restoration process.
B. Identify Items
In order to begin the fire damage repair process items will have to be identified and then determine whether they're salvageable or need to be discarded. Once that is done, items to be salvaged, including furniture, documents and other belongings, will be removed from the building. Other items will be sent to storage if they are not damaged or put in a dumpster if they are too damaged for recovery.
C.  Cleaning
The cleaning process in fire damage repair is comprehensive and includes the following:
Soot and residue cleaning
Smoke odor removal
Water extraction
Ozone treatment
Air purification
Carpet, furniture, and other house cleaning and restoration
Don't let the ABC's of fire damage repair get you down. Call Can-Restore today to find out what they can do for you in the event of a fire in your Cumming, GA home or business.