Can fire restoration companies help you before an emergency?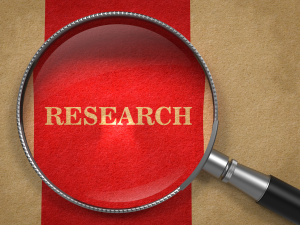 There's a lot you might not know about fire restoration companies, including how they can help you prep for an emergency. Wait, don't restoration companies come into play after a disaster, event, or emergency? Yes indeed, but that's not the only time their expertise can help you.
When you're being proactive enough to start emergency preparedness, you should know exactly what you could be dealing with after the crisis has passed. Here's what restoration companies think you should know about restoration before you actually need it.
Measures for Prevention
There are definitely some preventative measures you can learn from restoration companies when it comes to fire damage. First of all, functioning detection devices are priority number one!
Smoke alarms should be installed in every room, and the batteries changed every year. This is the number one way to protect yourself and your home. Getting out of the house if there's a fire, and getting fire crews on scene quickly could, most importantly, save your life, but could also greatly reduce the amount of damage caused by a fire.
The other key things you should keep in mind when it comes to prevention is, well, prevention. It's better to avoid a fire in the first place than to get tips on restoration. Be careful when cooking and understand how to put out different kinds of kitchen fires, don't burn candles near drapes, too close to walls, or unattended, never smoke cigarettes in bed, and use space heaters with care, these are all pieces of advice you can use to prevent fires in your home.
If Prevention Fails, Then What?
You can't predict or prevent everything, so if you should be a victim of a fire, you should know what to expect during, and after, the event. This is the kind of preparation that can help you through what you're going to go through when the smoke has cleared.
During a Fire
Once you, your family, and your pets are safely out of your home, it's time to make some calls. First call, of course, it to 911. Get help, and get it now. No matter how big or how small your fire, get the professionals on site to put it out.
Once you're able to take a deep breath and you're in a safe location, call your insurance company. Start the claims process right away. The sooner you can get the claim filed, the sooner you can get money for temporary food and lodging, and the repair and restoration process.
Next, call a professional restoration company. They'll get to your home as quickly as possible to assess the damage and evaluate the situation. They understand the urgency of getting work started ASAP.
After the Fire
Your restoration company will take care of managing all of the cleanup, repair, and restoration of your house and your belongings. This will include, but is not limited to:
Extracting the water from the fire hoses and thorough drying of the interior
Structural stabilization
Soot and smoke residue cleaning and removal
Smoke odor removal
Ozone treatment and air purification
Mold testing and mitigation
Restoration of documents, furniture, electronics, and other personal belongings
Fire damage is not something any of us ever want to deal with, but even so, it pays to be prepared for any emergencies, including, and even especially, fires. Knowing what steps to take should a fire break out in your home, both during and after the fire, can help guide you through what can be an emotional and harrowing experience.
The good news is, no matter how prepared you are, you never have to go through the recovery process on your own.