Does flood restoration seem mind boggling and overwhelming?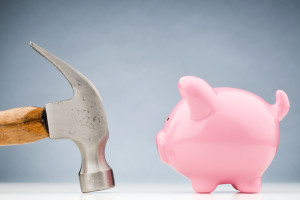 Are you facing flood restoration and water damage after a storm or a major leak? Don't despair! There is a way to manage everything that needs to get done without breaking the bank, or your back. Here you have it, the tips and tricks you've been looking for to help you tackle flood restoration.
Tip #1: Don't Skip the Insurance Claim
If you're covered for a flood from a leak or if you have flood coverage for a natural disaster, the first thing to do is call your insurance company. You have insurance for a reason, and a flood is just the type of event that calls for financial support. Use the insurance you've been paying for and file a claim to get the process started so you don't have to pay out of pocket for the repair and restoration.
Tip #2: Don't Put Yourself in Danger
Disconnect the power supply to your house if you can. If you can't, wait until an emergency response team such as the fire department or a professional restoration company are on site to turn it off for you. When there is a flood you can't tell if there is exposed electrical which poses a serious electrocution risk.
In addition to avoiding electrocution, you want to avoid contact with potentially toxic water. When you have flood water in your house it will most likely contain chemicals and pollutants it either picked up on the way in or gathered from your house, including cleaning products, petroleum products, fertilizer, pest control, paint, solvents, and other chemicals. And worst of all, it could likely have been contaminated by sewage and is probably full of bacteria. Don't risk it, just stay out of it.
Tip #3: Get the Water Out as Soon as Possible
The longer water sits the more damage it can do. It can rot wood, contaminate water supplies, buckle structural supports, create a haven for bacteria, and provide a perfect place for the growth of toxic and pervasive mold. Getting the water out as soon as possible is critical to effective and successful restoration.
Tip #4: Don't Use a Shop Vac and a Squeegee
You cannot manage a flood on your own. The restoration process is too complex and specific to be able to take it on with basic equipment and elbow grease. Professional restoration companies will come in with extraction equipment designed to remove large amounts of water from every area of your home, even areas you can't imagine were affected by the flood. Water goes wherever it wants and without being a certified technician, you probably won't be able to identify all of the places it travelled, which means you'll be left with water after the fact.
Tip #5: Trust the Process
Even if you don't understand the restoration process, have faith. They are going to look out for your best interests by using their state-of-the-art equipment and their expertise to get you back on your feet and back in your home far faster, and far more effectively, than you can do on your own. Here's what they'll do:
1. Respond to your call, 24/7, with emergency response
2. Certified technicians will come to your location to secure the structure, including board-up if necessary, assess the situation, evaluate the damage, and come up with an action plan
3. Begin water extraction using industrial fans, drying equipment, and dehumidifiers
4. Dry out the structure including the flooring and carpeting, and your belongings
5. Cleanup and treat sewage
6. Treat the area with an antimicrobial
7. Inspect for mold, treat, and remove
8. Deodorize and sanitize
9. Repair and reconstruction of the structure
10. Restoration of your belongings including documents, electronics, and furniture
Water damage? No fun! Flood restoration? Needs to be done. But with some simple tips and tricks, and trusting the professionals, it doesn't need to take on a life of its own.