Is there a right way and a wrong way to handle fire damage cleaning?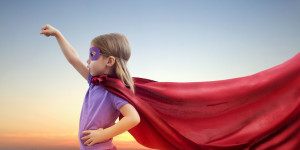 Fire damage cleaning can be a big undertaking, and if you don't do it right the first time, it can be a huge undertaking twice. Don't let lack of knowledge turn your fire damage into even more of a nightmare.
There are ways to tackle the cleanup and restoration process without letting it take over your life. Here is everything you need to know about excelling at fire damage cleaning without really trying.
The Big Picture
Understanding the big picture will help you during the process of dealing with fire damage. It will give you an overview of what happened, insight into what needs to take place, and an understanding of the cleanup process.
What Happened
A fire will rip through a house in no time, leaving a mess of damage and destruction in its wake. In addition to the damage from the flames and the smoke, you'll also be left to deal with the water damage left behind by the fire hoses and extinguishers. The structure of the building can be compromised as well as the interior and the belongings damaged or destroyed.
What Needs to Take Place
The most important part of cleaning up after a fire is getting the right people in place as quickly as possible. After a fire you can feel a little frantic and panicky, you can feel vulnerable and overwhelmed, and you can feel confused and unsure of what steps to take next.
The next steps you need to take to really be good at handling this type of situation is to know when it's time to call in the experts, and when it comes to fire, that time is as soon as possible. The sooner you can get a team of restoration technicians on site, the sooner they can start the cleanup, and the less damage that will be done.
Understanding the Cleanup Process
The aftermath of a fire is no place for beginners. It can be tempting in this age of do-it-yourself enthusiasts to want to try to manage it yourself, but the truth is that this type of cleanup and restoration is a science and there are steps that need to be followed and done accurately and effectively in order for the process to be successful and to only have to be done once.
To give you an idea of what the pros do when they're called to the site of a fire, here are some of the steps, broken down so you can get a better understanding of what all is involved in the process.
24-hour emergency response to your call to get on site as quickly as possible
Structural stabilization and board-up, if necessary
Water extraction using state-of-the-art extraction equipment, drying tools, and dehumidifiers, to stop the damage being done by the water and to reduce the potential for mold growth
Soot and smoke residue cleanup with special chemical sponges, products, and cleaning tools that are determined by the type of fire and the fuel that was burned
Ozone treatment and air purification to help get rid of the lingering and pervasive smoke odor
Packing up and storing any belongings and furniture that can be salvaged to clear the home during cleanup
Restoration of belongings including documents, electronics, and furniture
This list includes the basics, it doesn't include any treatments or services done for special circumstances or extensive damage. Just by looking at the list it's clear that most of these basics are far beyond the scope of expertise for the average homeowner.
The best way to excel at cleaning up after fire damage is to trust the job to the professionals.