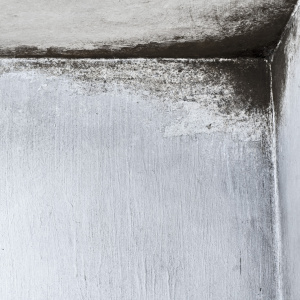 What should you be most concerned about with flooded basement cleanup?
There are only two types of basement owners: Those who've needed to call for flooded basement cleanup, and those who someday will.
Basements, being underground, are naturally susceptible to water intrusion. It happens more often than any of us would like, and causes more damage than you might expect.
Aside from water-damaged belongings, what's the biggest concern you're your basement floods? One word: mold. Here's why.
Growth Rate
Mold grows in colonies, which is as bad as it sounds. Because mold only needs a warm and wet environment to grow, it thrives in a flooded basement – an ideal environment. Mold growth can start – and multiply quickly – after only 24 hours if water is left untreated. It's because of this that flooded basement cleanup needs to get started as soon as it's safe to do so.
The Dangers of Mold
Mold is dangerous and toxic. Not only does it damage what it's growing on, such as drywall, wood, and fabric, but mold itself is dangerous and toxic to you and your family. When mold is disturbed, the spores become airborne and, when inhaled, can affect your health and cause symptoms as minor as itchy eyes and runny nose to severe symptoms such as respiratory distress. In between those extremes health effects include rashes, cold-like symptoms such as cough, congestion, sore throat and aches and pains, headaches, and fatigue. When flooded basement cleanup is done properly, the mold invasion is addressed and mitigated before it can take hold and pose a threat to you and your loved ones.
Cleaning It Up the Right Way
A professional restoration company is the only way to thoroughly and safely take on the cleanup of a flooded basement. Not only will they ensure the water damage is repaired and your property restored, but they will also evaluate any possibility of mold growth, will treat it if and when it's present, taking steps to stop any future mold growth occurrence.
If you're looking at companies to help you handle flooded basement cleanup look no further than your local experts at Can-Restore to get your basement back to normal and eliminate any potential for mold growth. Call us today at (770) 212-9775.