What you need to know about property damage repair services in the South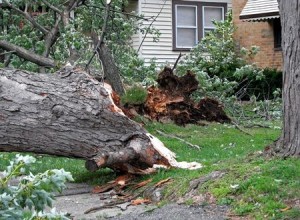 Needing property damage repair services is not uncommon in our part of the country, especially after spring and summer storms roll through. No storm is the same and no damage is exactly the same, though there are some typical things that are left in the wake of a storm.
Here are some common types of property damage repair services you might need after a storm:
Tree Removal Services
When the winds howl and the rain pounds, you can bet the trees take the brunt of it. And when the storm has passed, they will have taken a beating as well. Often, you will also discover your home was also in the path of falling trees and branches.
Tree removal is one of the most common types of damage repair you will see after a big storm with high winds. Branches break and fall on your home and your property, potentially causing damage to your siding and paint, your roof, your windows, and your landscaping. And sometimes even a whole tree will get blown onto your home.
When trees and branches come down, they need professional removal. A good restoration company will use a crane to lift them up and off your home. Pulling them down from below can often cause considerably more damage, which is why a crane is used. It helps to protect your home from needing further repairs.
Water Extraction Services
After a storm, a huge problem is often water in your home. Whether it gets in through the cracked foundation, because of improper grading around your home, a damaged roof, or because of gutter or downspout issues, water damage must be tackled immediately.
Your restoration company will want to get the water out fast. Don't try to do it yourself. Restoration experts will come in with industrial water removers, fans, dryers, and dehumidifiers to ensure the moisture is good and gone after the storm. Any water left behind can continue to do damage to your home and property.
Storm Repair Services Inside and Outside
A storm can leave damage both inside and outside your home. In addition to damage from tree branches and water, you'll most likely need cleanup of other items as well.
Outside, you may need repair to siding, windows, and landscaping as well as possible repair or restoration of any outdoor furniture or living spaces. This is something your restoration company can help you manage. It's all part of the process of getting you back in your home, as you knew it before the storm.
Rain and Hail Damage Repair Services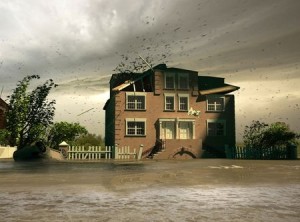 We all know that hail can cause serious damage to the outside of a house. This can include everything from damaged roofs to chipped paint to broken windows and siding. It can also include damage to fencing, landscaping, and even walkways and sidewalks. And what about rain damage? Hard to imagine, but even rain can cause a lot of damage to gutters and downspouts, outdoor furniture, porches and patios, and even siding and roofing if there's enough rain.
Property and Belongings Restoration Services
No matter the cause, if you have damage to your home from a storm, it's likely that you also have damage to some or all of your belongings. Restoration of these items is part of the process of property damage repair. If your house has water damage, you could need restoration and cleaning of your flooring, walls, appliances, and furniture. And if you have broken windows from branches, hail, or wind, you also likely need restoration of your furniture, electronics, and possibly even documents, depending on the extent of the damage.
When one of our southern spring or summer storms decides to hit, it's possible that it will leave damage in its path. If this happens, you need to call in the pros for help with cleanup and restoration. Contact our team of experts at Can-Restore for property damage repair services by calling (770) 212-9775.