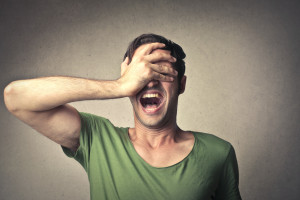 How hard could property damages repair be, anyway?
When the storm subsides and the damage is done, you could be looking at a lot of property damages repair. It's tempting to want to take it on yourself, isn't it? How hard could storm damage repair be? Well, it's not hard, if you know what you're doing. The scope of the damage from a storm can be greater than what you see. But if you really feel like taking on the challenge, here are some things to avoid. The 4 most common repair mistakes, and how to avoid them.
Mistake #1: Underestimating Time and Money
Any repair project done by a home handyman is pretty much guaranteed to take twice as long and cost twice as much as originally thought. Planning ahead can save you the cost of doing it twice, or even three times, to get it right.
Mistake #2: Not Knowing Your Limits and Not Understanding the Work to be Done
Many DIY homeowners underestimate the work that needs to be done when there's storm damage. Without training and expertise, it can be difficult to grasp the scope of the damage, and to be able to see the big picture and how everything connects and has consequences.
For example, if a storm blows a tree branch on to your house and you try to fix it, you could do more damage. You could drag the branch instead of lifting it, causing more damage as it tumbles down the side of the house. You could patch and repair the hole in the wall left by the tree branch, but miss the water damage from the rain that leaked in through the hole. And you could miss internal structural damage done by the tree that you might not know how to identify, causing further damage down the road as the integrity of your home is now questionable.
Understanding your limitations in both skills and knowledge is one way to avoid the mistake of doing a job wrong, and then having to do it again. And again.
Mistake #3: Not Filing and Insurance Claim
Do you want to pay for your storm damage repairs out of your own pocket? If so, either the damage is very minor or you don't have insurance. Most homeowners have insurance for just such an occasion: a natural disaster, storm, or other weather event that causes damage to their home.
Failing to file a claim ensures you will be paying for the damage. You have insurance to avoid this. You pay for insurance, they pay for storm damage.
Mistake #4: Not Using a Professional Restoration Company
If you don't file an insurance claim, you have to pay for any repairs. If you do file an insurance claim, most insurance companies won't cover the repairs if you're doing them yourself. The good news is that they will generally let you pick your own restoration company to work with who will do the work for you the right way, for the amount covered by insurance.
There are a lot of mistakes a homeowner can make when trying to manage home repairs themselves. The list could go on and on, but the truth is the best way to avoid nearly all of them is by letting a certified technician do the work for you. Not only should it be covered by insurance, but they have the knowledge, expertise, experience, and tools they need to get the job done right the first time. The whole job.
Instead of diving into home repair head first after you experience storm damage, trust the experts instead and save yourself time, money, and a lot of painful mistakes.