Do I need to do smoke damage removal by the book?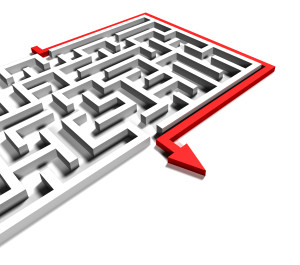 There is a right way and a wrong way to manage smoke damage removal. And while we'd all like to find the shortcuts when something comes along that could take time and a lot of work, when you're talking about smoke damage, our best advice is to not cut corners. What you need are some effective strategies for managing smoke damage and smoke odor removal. You've come to the right place. Here are the 4 best.
Strategy #1: Don't Take Shortcuts
Taking shortcuts and cutting corners might work in some situations, but when it comes to dealing with smoke odor and soot and smoke residue, your best bet is to follow the tried-and-true to ensure you get complete and effective odor removal.
Have you had to endure the smell of a house after a fire? It can be enough to make you leave the house and find other housing, even if temporarily. And in some situations, the smoke damage can be great enough to render a house unlivable, and demolition is the only option.
Smoke damage that is treated properly and in a timely manner will result in a home that you can move back into quickly, without residual effects from the smoke.
Strategy #2: Safety First
Smoke residue and soot is really corrosive, and can cause enormous amounts of damage to your home if left untreated including etching glass, discoloring paint and wallpaper, and corroding appliances. If it's this hard on your home, imagine what it can do to you body.
Wearing the proper protective gear is critical when dealing with soot. A mask to keep the dust out of your lungs, long sleeved shirts, gloves, protective eyewear, boots or enclosed footwear, and long pants are the best way to keep soot off of you to protect yourself.
Strategy #3: Rely on the Right Tools and Products
It's easy to imagine grabbing a rag or a broom and getting to work on cleaning up after a fire, but it's important to choose the right tools and products to ensure successful cleanup.
For soot and smoke residue, determining the type of fire and the fuel that burned is the first step. It's essential to get the right degreasers and peroxide cleaners for the type of soot you're dealing with. Additionally, you'll need proper chemical sponges, stain remover, and laundry detergent.
In order to use the cleaner properly, you'll need the right tools. Dusters and sponge holders will help to get to the hard-to-reach areas, and the foggers, steamers, and ozone generators will get you over the hump and make sure the odor is completely eliminated.
Strategy #4: Follow the Steps
If you have smoke damage in your home there are steps that the pros follow when managing cleanup. These include:
Emergency response, because time is of the essence when dealing with the destructive properties of smoke and soot
Smoke odor cleaning, air purification, and ozone generation to get rid of the odor and clean the air
Cleaning of the interior of the home including walls, cabinets, appliances, ceilings, and flooring, including wood and carpet
Cleaning of your belongings including furniture, upholstery, drapes and curtains, and clothing
Restoration of your belongings including furniture, electronics, documents, and other items damaged by the smoke
When you're dealing with smoke damage there are many ways to approach the cleanup. The best strategy, however, is to hand it over to a team of licensed technicians who have the experience, knowledge, and equipment to make sure it gets done right the first time. Without taking shortcuts to get there.