Why you need a storm damage specialist and not a DIY YouTube video.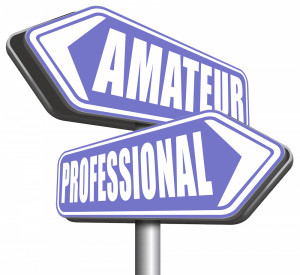 Lots of people wonder what exactly a storm damage specialist does, especially during the rainy season. Are they really necessary? Can't you just fix stuff yourself? If you have a few leaves and branches on your front porch after some rain and high winds and you can pick them up and put them in the trash, that's definitely the way to go. But if you have actual damage to your home, you need an expert. Here's what you need to know.
What Kind of Storm Damage Is the Most Common?
There's a wide range of damage that occurs during and after typical southern storms, and the cause ranges from wind and rain to lightning and hail. The damage done generally depends on the severity of the storm, but sometimes there can be flooding or structural damage from a small storm deepening on how and when it hits and if there's previous issues or damage to the home.
Here's a breakdown of some typical storm damage from common storm elements:
Wind damage can include:
Roof damage such as damage to the shingles, flashing, and drip edges
Window damage such as broken glass and bent or broken window frames
Siding damage such as breaks, dents, and pulling away from the structure
Rain and water damage can include:
Roof leaks with water getting into the attic
Mold or mildew damage from water getting in during a heavy rain
Foundation damage from water seeping in through cracks or from improper grading
Drywall and flooring damage when water gets into your home
Lightning damage to your property can include:
Damage to your roof or even a structural fire
Damage to your electrical system and appliances
Smoke and fire damage
Tree damage can include:
Roof damage from falling limbs or a fallen tree
Broken windows from branches
Property damage including outdoor furniture and sheds or outbuildings
Landscape damage
What Will a Storm Damage Specialist Do?
Storm damage can range from a minor inconvenience to something that requires a complete house overhaul. Storm damage specialists understand what storms can do to a home, everything from cosmetic issues to actual structural damage. When they're called in after a storm, they complete a comprehensive evaluation of the building, from top to bottom, and they come up with an action plan for complete repair and restoration.
The restoration process generally will include:
Water extraction and drying of any area affected by water
Indoor air quality testing and treatment to rid the house of any bacteria or pollutants
Smoke cleaning if necessary
Demolition of any areas that need to be rebuilt
Restoration of the home, the structure, and any of your belongings damaged in the storm
Tree removal if necessary
Why Can't I Handly My Storm Restoration Project Myself?
Unless you're an expert carpenter, roofer, storm damage specialist, and fire, water, and smoke damage expert, you can't possibly undertake everything that needs to be done when you have storm damage. Especially when there's structural damage, an expert is necessary to carefully and accurately assess the damage so that when repairs are done, you know you're living in a house that is safe and structurally sound.
In addition to structural issues, water damage is a common byproduct of storm damage. This requires the professional attention of a storm damage specialist to ensure all of the water is removed and the house is thoroughly dried and treated to prevent mold growth, continuous damage from water that may be left behind, and other issues that can arise when excess water and moisture are present in a house.
Getting it right when you're repairing storm damage is vital to ensure your house is safe and secure. Unless you're an expert in many areas, you can't take it all on yourself. Not only that, but after a storm and damage to your home, you shouldn't have to take on the added stress of a huge project yourself.
Get the help you need from a storm damage specialist by contacting Can-Restore for help with storm damage by calling (770) 212-9775.