How is storm damages restoration different from what's expected?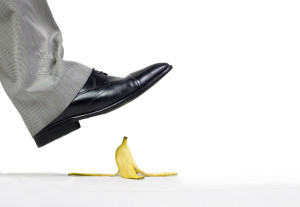 People have expectations of storm damages restoration that sometimes interfere with getting the help they need. You don't have to be in a tornado or hurricane to seek assistance or to benefit from a professional's help. In fact, without specific training, you may miss damage that will cause you more problems down the road.
Here are 4 nasty surprises that make working with a restoration pro a top priority:
1 – Improperly or ignored storm damages can pose serious hazards.
The National Storm Damage Center identifies 10 types of common storms—hail, thunderstorms, ice storms, tornadoes, lightening, blizzards, floods, tropical storms, hurricanes and derecho storms. Storm damage specialists already know the kinds of lasting problems associated with each. They'll be able look for common problems regardless of whether signs of them are obvious immediately following a storm.
These dangers include a compromised home structure or foundation, an unsecured roof, water damage capable of growing toxic molds (and creating intolerable smells), compromised insulation, gaps and cracks in construction that make room for pest invasions and more.
2 – You have a limited time to file your insurance claim.
Many families rush to turn in their storm claims in order to get the restorative help they need. But what happens when damages aren't noticeable until a few weeks down the road? Your policy could stipulate a need to file in less than a year from the incident date. It could also give you two years or longer. This is heavily dependent on your insurance policy, so make sure you read the terms carefully. A storm damage restoration service can provide you with a comprehensive assessment of your damages, so you can file your claim right away.
3 – What you say during your initial filing can negate your insurance claim straight out of the gate.
Another problem with insurance companies is their tendency to play the name game. While there are a handful of common types of disasters, insurance companies classify them in certain ways. These definitions are applied to your coverage policy when discussing what types of problems are covered and not. Problems arise when you use terminology for storm damage that conflicts with their policy terms, regardless of whether this is the type of damage that really occurred.
For instance, according to the NSDC, the term "flooding" often applies exclusively to overspill from a body of water. This is a commonly used term for any overflow of water, however, whether it's from a broken pipe, a backed up sewer or excessive rain. Sadly, many homeowners have been convinced they couldn't file a claim for these damages unless they carried extra insurance. A storm damage consultant can help you navigate these types of situations so you get the coverage you deserve.
4 – A storm damage restoration specialist can prevent claim delays and denials. 
An important part of the claims process is the insurance adjuster walkthrough. A representative from your insurance provider will visit your home and survey the damage. It's important to know this person is not simply helping you. They're responsible to their employers for keeping costs low and closing claims out at the smallest cost possible. If they don't personally recognize problems, they may decide there's no reason to have the necessary repairs covered in your settlement amount. It's important to get all of the money you need the first time around, as many policies won't allow you to file twice for the same incident.
Having a storm specialist with you during the process can expedite your claim. How? Adjusters are intimidated by real experts. Many of them have basic training and rely heavily on field guides to help make their decisions. Others know they can bully homeowners into backing off of certain concerns. With an experienced professional on the scene to point out signs of damage and describe what it will lead to, it's much easier for them to justify the costs and provide you with a fair amount.
Contact Can-Restore for help with storm damages restoration by clicking or calling (770) 400-9017.