Do you really need air quality testing in your own home?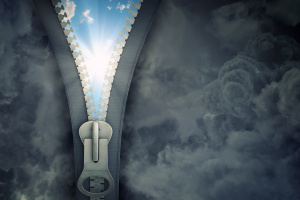 The air inside your house may not be as clean as you think, and the only way to really find out is with air quality testing. But does it work? And does it give you the information you need to make changes? Here's some information on air quality and air quality testing that could help.
The Indoor Air Quality Situation
Because we seal ourselves up tight in our homes and our offices, we do something we probably didn't intend to our indoor air quality. We make it worse. Of course there's ventilation in our heating and cooling systems, but without lots of open windows and fresh air, the indoor air quality is often worse than outdoors because pollutants become trapped.
Bringing the Outside In
We bring in, on our person, lots of air pollutants that then affect the air quality in our homes. Pollutants from the air, pollen, dust and the dust mites that go with it, smoke, and bacteria. And that's just from the outside. That doesn't include what's already trapped in our homes, things like pet dander and viruses and molds.
The Dangers
Poor indoor air quality can cause a number of health issues. These include allergy symptoms such as runny nose, itchy eyes, congestion, sore throat, headaches, and fatigue. They also include respiratory and lung issues as severe as asthma, lunch infections, and even cancer.
So What About Air Quality Testing?
Glad you asked. The only way to truly tell how good, or bad, your indoor air quality is is with air quality testing. A professional with top-of-the-line equipment can give you an accurate reading of what is in your house and what it could be doing to you and your health.
If you have any concerns about the quality of your indoor air, the first and best course of action is air quality testing.
Contact Can-Restore to provide you with professional air quality testing and the ability to follow it up with solutions for fixing the problems. Call Can-Restore at (770) 212-9775.