Are you letting black mold removal scare you irrationally?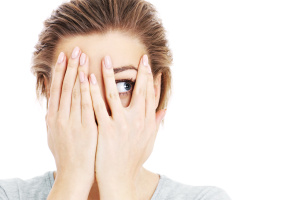 One of the most challenging things we can face in our homes is black mold removal. If you find that you have black mold in your house, you probably feel a little freaked out, a little scared, and a little unsure of what to do next.
Here's what you need to know to keep the fear at bay.
Black Mold Basics
Some things you should know about black mold may help get you through the removal process. Information is a good thing.
First of all, black mold is as bad as they say. It's toxic and dangerous and can create health issues even in the healthiest individuals.
Second, black mold colonizes slowly and feeds off of mold that was there before it. The spores are heavy and so they are hard to detect with air quality testing.
Third, the health risks are real. From simple irritation to mold toxicity, don't dismiss how dangerous it can be. Symptoms range from runny nose, itchy eyes, sinus congestion, and sore throat to headaches, fatigue, respiratory infection, asthma, and cognitive and behavioral changes.
Take the Proper Precautions
Being prepared and being cautious are the best ways to keep fear from taking over. Black mold is bad, but it is manageable if you are careful. Take these steps to protect yourself and your family:
Don't touch it. Any airborne spores can be inhaled, so let it lie.
If you find black mold, stay out of the room where it is, close it off as much as possible, and wait for a professional to assess the situation. If possible, stay somewhere else until the mold has been removed.
Call a professional. Black mold needs proper attention by a trained expert.
Understanding the real dangers of black mold can help ease some of the fears of dealing with it if you find it in your home. But don't sit back and do nothing.
Call Can-Restore for expert black mold removal the minute you find any trace of it in your home. Don't delay, call us now at (770) 212-9775.