Want to know more about mold remediation in Atlanta?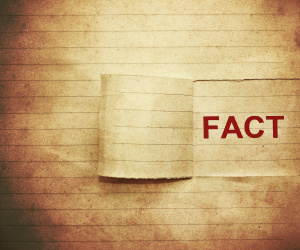 It's probably safe to say most people don't spend a lot of time thinking about mold remediation in Atlanta. However, living in a humid climate puts many houses at risk for mold growth. So in an effort to keep everyone informed, here are some interesting facts you never knew you'd want to know about mold remediation.
Fact: What's Visible Is Never All There Is
Mold grows in warm, moist environments, and it doesn't care if you can see it or not. Many times the mold in your home is not visible to you. It hides behind walls and under flooring, inside appliances and in vents. If you think you don't have mold because you can't see it, you could very well be wrong.
Fact: It Starts With Protective Gear
Mold remediation professionals will suit up, from tip to toe, in protective gear before going anywhere near the mold in question. Goggles, rubber gloves, protective suits and masks are all part of the ensemble that helps protect them during the process.
Fact: Bagging It Up is Essential
Moldy items taken from a home including drywall, flooring, and fabrics that can't be cleaned will have to be discarded, however, they can't just be tossed in a dumpster. Because of the toxicity of mold when it's airborne, the trash must be bagged before it is taken out of the house.
Fact: Cleaning the Air is Key
HEPA filters and air scrubbers are part of the remediation process. When the moldy items are pulled up or scrubbed the mold will be in the air causing the highest risk factor. The air is therefore cleaned before, during, and after the mold is removed.
Fact: Prevention is Preferable
When the mold has been removed the area is then treated with antimicrobials to prevent further mold growth and to kill the bacteria that often accompanies it. The area is thoroughly dried and then repairs can commence.
Mold remediation is no walk in the park, so if you haven't given it much thought before, you now have a handful of facts to help in case you do encounter mold in your home.
The experts at Can-Restore are standing by to take your call anytime, day or night, to tackle your mold remediation in Atlanta. Call us now at (770) 212-9775.