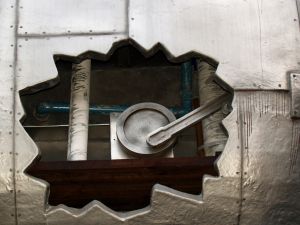 Water flows downhill and basements are the lowest point in a home, so when there's extra water it makes sense that basements flood. But why? What are the most common causes of basement flooding?
1. Cracks
Foundations are not perfect and many can be sealed improperly and often cracks can form. This is one of the most common causes of basement flooding, especially in basements that are fully underground.
2. Drainpipe Issues
Water from roofs is one of the biggest causes of basement flooding. If water comes off the roof and is not directed away from the house with pipes or hoses, it can seep down into the crawlspace and basement and cause a flooded basement. If the gutters around the roofline get blocked, the water can pour down without direction and soak the ground and the foundation, which often leads to flooding.
3. Broken Pipes, Broken Appliances
Water can come from inside a home and result in basement flooding as well. Broken pipes are one of the causes. Whether from faulty pipefitting or a frozen line, broken pipes are a very common cause of basement flooding. Broken appliances can contribute as well. A broken water heater or dishwasher line can fill a basement with water in no time.
The biggest concern with basement flooding is the water damage. Getting the leak stopped and the damage addressed is critical.
Call Can-Restore today and talk to a professional about your Cumming, GA basement flooding, and get the expert help you need quickly!