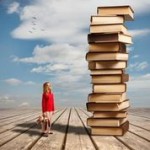 Fire is scary and dealing with a fire in your home can be devastating and heartbreaking. Dealing with fire damage restoration shouldn't be. Here is a basic guide to fire damage restoration with the important information you need to know.
Don't Wait to Call the Professionals
The sooner you have fire damage restoration specialists onsite to evaluate the situation, the better. Salvaging personal property and the structure is easier if the process is started right away.
Why Start Right Away?
Soot and smoke are corrosive and damaging and the longer they sit untreated, the more damage that can occur.
Where the Damage Comes From
Smoke is pervasive and can move into every area of your home, including behind walls and into crawl spaces and even into your HVAC system. Smoke is not only damaging, but the smell can linger indefinitely if not treated. Soot can cover walls, ceilings, floors, furniture and appliances. It's not necessarily black and dusty. It can be invisible and hard to detect and clean properly. Fire damage restoration needs to address both of these issues.
What to Do After Fire Damage
Attempting to manage fire damage restoration on your own can be an overwhelming proposition; that's why most homes and businesses call on experts instead. Restoration professionals will come and evaluate the damage, handle soot and smoke damage cleaning, ozone treatment, demolition, and restoration of your belongings.
Want to talk to a professional about fire damage restoration? Contact the Blue Ridge Can-Restore professionals today.