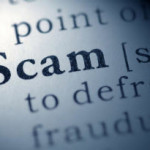 Flooding in the early summer is not uncommon in the south. And with a flood comes flood clean up. If you're the victim of a flood, how do you find someone you can trust to manage the flood clean up? Here's what to look for in a flood clean up restoration company to help you avoid a scam.
Quick Response
A reliable flood clean up company should have emergency 24-hour response. The quicker your flood damage is assessed and clean up begun, the less damage that's likely to result.
Help With Insurance
A good flood clean up professional will help you deal with the insurance claims for the cleanup, restoration and any water damage that is left behind. A scam will leave this all in your hands.
Reliable Care and Comprehensive Treatment
An honest flood clean up professional will address all of the aspects of cleanup and restoration. From thorough water extraction to removal, storage and restoration of your belongings, to mold and mildew treatment and mitigation. Don't fall for a scam artist who thinks they can suck up the visible water and be on their way.
Flood clean up is a science that requires expert knowledge and specialized equipment. If you're facing flood clean up and water damage, avoid the scams and trust the leader in flood restoration. Contact the Cumming, GA  Can-Restore today to talk to a professional.