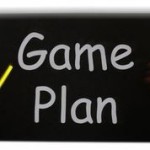 Mold is nasty business! It grows in colonies and the only environment it needs to make itself right at home is warmth, humidity, and a little dust. Getting rid of it is no walk in the park. Are you facing mold remediation in your home? Wondering how in the world you can take care of it and prevent more mold damage? Here's just what you need. 3 key mold remediation tactics from the pros.
1.  Find the Source of the Moisture
The first trick to beating mold is stopping the source of the moisture on which it thrives. Do you have a leaky appliance? Leaking pipes? A hole in your roof or siding that rain is getting in? A crack in your foundation or in your sprinkler system? Whatever the cause of the water; find it and fix it. Mold remediation experts can help.
2.  Don't Ignore It, It Won't Go Away
Mold is pervasive and it's stubborn. Mold remediation is the only way to get rid of it. Even if the source of water dries up, the mold remains on the surface and it needs to be removed.
3.  Use Caution and Wear Protective Gear
Mold remediation requires a gentle touch and a professional hand. When mold is disturbed the mold spores become airborne and that's when they are the most dangerous and toxic to you and your family. Don't disturb the mold and be sure to wear protective clothing and equipment to protect you from the mold.
Mold remediation is not for the faint of heart. If you even vaguely suspect you might have mold, don't wait. Contact the Blairsville, GA Can-Restore now for professional mold remediation tactics.