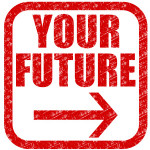 Smoke damage is an insidious result of a fire. It can often be more damaging than the fire itself. Effective smoke damage cleanup is key to returning your home to livable condition, but not only does smoke damage cleanup allow you to return home, it's also important to your future.
Here are four reasons why:
Smoke particles can travel throughout your home, not just from room to room, but into areas where your wiring runs, along plumbing lines, and even into your ductwork.
Once smoke is in your ductwork it can travel into your HVAC system.
When smoke particles have settled, smoke damage cleanup is necessary to address all of the issues the smoke damage creates as the smoke travels from the heat of the fire into the cooler areas of your home.
Smoke residue can cause health related concerns such as nasal congestion, headaches and respiratory irritation. If left untreated, the smoke damage can make your house uninhabitable.
Smoke damage cleanup is necessary to get you back into your home as soon as possible, but even more important, smoke damage cleanup is important to your future comfort in your home as well as your health and well-being.
Smoke damage cleanup is not an easy undertaking and should be left up to a professional restoration company. If you've had a fire and are dealing with smoke damage cleanup, call Can-Restore North today for immediate response to deal with the present issue of smoke damage in your Blairsville, GA home and to protect your future.