How can you make smoke damage clean up easier?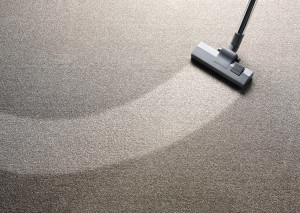 You can make smoke damage clean up easier by taking an organized approach. After a fire, it's normal to be overwhelmed by the damage and the risk you've avoided. Even if your home is mostly intact, the fact that you could have been killed can do a number on your ability to concentrate. This can make a mess of the clean-up stage, especially if damages aren't immediately obvious.
Make an easy job of soot and smoke damage cleaning by following these five steps:
Get humans, pets and plants out of the house. Soot and smoke damage fill the indoor air in your home with millions of tiny corrosive particles capable of etching glass and corroding your appliances. What do you think they'll do to your eyes, your skin or your lungs? Obviously, the danger of a house fire doesn't end when the flames do. In order to keep yourself and your family safe, you will need to address smoke cleanup as soon as possible. Get them to safety first, and then work on cleaning up the danger. Your insurance company should be able to help you pay for temporary lodging in the interim.
Contact a professional smoke damage specialist. Contact an experienced fire restoration provider to help you take control of the soot and smoke contained in your home after a fire. The smell will be overpowering, but it's the potential for health problems you need to worry about. Specialists will understand these risks, as well as the best ways of combatting them. Plus, they'll have the necessary tools to take care of them right away, and the reputable companies are open 24-hours daily to be available when you need them the most.
Clear out damaged materials. It's frustrating but after a fire you may lose many items that look and function fine for no other reason than they've been affected by smoke damage. What burns in a fire isn't the same substance you use while cooking on a grill or warming friends around a grill or fire pit. Your home is filled with plastics and building materials that, when burned, cause serious risks. The smoke remaining after a home fire is clouded with carcinogens and other toxic, caustic chemicals. In order to clear smoke and soot from your home, any burned items must be removed, but a restoration company can help you identify those that look fine but have been contaminated. All sources of post-fire smoke should be removed from your home in order for the air to stay clean.
Establish positive pressure to drive dirty air out of your home. Using large industrial fans and protective barriers, a restoration specialist can create a positive pressure flow in your home capable of pushing bad air straight out the door. This is especially important to protect those living in the home, as damaging smoke particles can seriously damage your health. Running fans isn't enough, and if you run the fan of your AC unit without proper smoke damage cleanup, you can also ruin your heating and cooling equipment.
Purify the indoor air. While equipment is available for rent at various outlets, there is no substitute for having a skilled operator at the helm. It's more difficult to use an industrial air purifier than it might seem, and sadly, doing the wrong thing can increase your health risks. This is especially true for ozone generators. While they're incredibly effective at cleaning the air, the amount of ozone needed to truly purify the air—versus create that "clean house" smell many homeowners are attracted to—are toxic to breath. It takes a trusted pro with top-shelf equipment to safely, effectively eradicate soot particles from the air.
Get help after a fire 24-hours a day with Can-Restore. We have the experience, skills and equipment to take care of smoke damage clean up to keep you and your family safe. Dial (877) 735-2695 for help.