Do you know what to do when you need water damage repairs?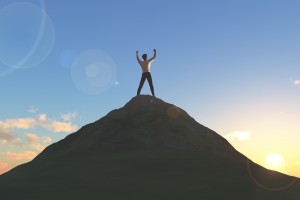 If you've had a flood or a leak than no doubt you're going to need water damage repairs. But what does it consist of? If you're new to dealing with water damage, there are some tips for managing the process that you need to know now.
Tip #1: Don't Put Off Getting Started
Time is of the essence when you have water damage. The longer water sits untreated, the more damage it can, and will do. If the flood happened more than a few hours ago, this is definitely information you need now.
Call in a professional restoration company immediately, no matter the time of day or night. Most restoration companies will have 24/7 emergency response to get on site as quickly as possible to address the situation, secure the location, assess the damage, and begin the cleanup.
Tip #2: Understand the Importance of Extraction
Water extraction is the most important part of the cleanup process after you've had a flood. To minimize the amount of damage that's done, the water needs to be extracted as quickly as possible.
When water sits for any amount of time it can do damage. It will ruin drywall and cause wood to swell, warp, and crack. It can ruin your furniture and upholstery as the water slowly climbs the fabric. It will most certainly cause damage, possibly irreversible, to your flooring including wood, linoleum, tile, and carpeting. And worst of all, it can cause mold to start to grow.
Tip #3: Mold is Bad, Really Bad
Mold can start to grow in less than 24 hours when there is water present in your home after a flood or a leak. This is one of the reasons quick response is so important. Dealing with water damage isn't ideal, but dealing with mold and mold damage on top of the water damage can be a bit of a nightmare. And mold is dangerous and can be toxic if not treated.
Tip #4: Make Sure You're Using the Right Tools
There are people who will try to get rid of 3 plus inches of water in basement with a shop vac. Not only is it dangerous, that method can take many hours, possibly even days. It becomes exhausting to try to remove the water when it doesn't even seem like you're making a dent. And on top of the work that you'll be doing in vain, trying to remove the water with the wrong tools will allow it to sit in your home far longer than it should.
The right tools for water extraction come in the form of professional extraction equipment. Industrial water extractors that not only pull the water out of the space, but dispose of it properly is the only right approach. Following the water extractors you'll need high capacity drying equipment as well as dehumidifiers to ensure all of the water is out and all of the residual humidity is removed and treated.
Tip #5: Hire the Right Professionals
If you have water damage, you need a professional who can get on site as quickly as possible to get started on cleanup and restoration with the right tools and the right knowledge.
They need to be certified technicians with experience in water damage repair. They need to understand the importance of timing and treat you with the respect and care you deserve when you're going through something that can be quite traumatic and stressful. The right professional will take over the process and get you back on track as quickly as possible.
If you've had a flood or a leak, don't wait another second. Contact Can-Restore for help with water damage repair by calling (770) 212-9775 or click to connect online.