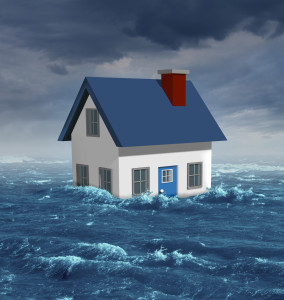 In the south there are a few pretty common types of storms: damaging winds, large hail, tornadoes and, this year, ice. Homes and businesses are lucky if they come out unscathed when weather hits. Storm damage repair is a common occurrence, but what are the most common reasons for storm damage repair?
Here are a few:
Roofs
With every type of severe weather, the roof often takes the brunt of the damage. It's on the top and it gets hit first and hardest. Storm damage repair often focuses on the roof first. And storm damage repair often begins at the roof, because it's the protector and shelter of everything under it.
Broken Windows
Storm damage repair after severe weather often includes windows that were broken out by wind, hail or flying debris. Steer clear of the broken glass! Let a professional help with the cleanup.
During times of heavy rain, basement flooding is very common. The soil around your home gets saturated and can't contain the water any longer, so it seeps into your foundation and your basement. During storm damage repair make sure to take steps to avoid flooding in the future by directing gutters and downspouts away from your home and away from the foundation.
Fire and water seems like an odd combination, but electricity and water don't mix and can cause shorts that can result in fires, so storm damage repair can indeed include fire damage restoration.
Roofing, windows, flooding and fires, all common reasons for storm damage repair. Call Can-Restore for any and all of your repair needs after the weather has cleared.