The importance of effective storm restoration services.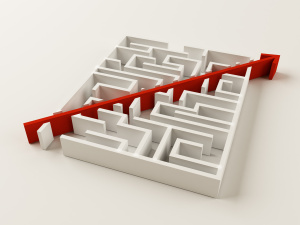 Storm restoration services are a necessary evil if you find yourself with damage after a storm. If you have storm damage and you're considering taking some shortcuts, here are a few ideas you might be having. And arguments against them. Read on for more information.
Water Extraction the Old Fashioned Way
Water extraction is the number one most important aspect of storm restoration. It's the determining factor between mold and mildew and a clean, safe home. So why would you consider doing it with a wet/dry vacuum and a mop? Because it's a shortcut that sounds reasonable. Don't do it.
Professionals will come in with high powered equipment to pull as much water out of the space as possible and will leave powerful fans on to create positive pressure to dry it out as quickly as possible to reduce the chances of mold growth and to keep the recovery moving forward.
Don't Worry About That Tree, We Can Get It In the Spring
Fallen trees and branches are common with big and powerful storms. Even if they fall in an area that isn't used often or if they fall away from the structure of your home, it's still important to remove them as soon as possible. Fallen trees can take down power lines and effect landscaping, in addition to creating a hazard, and a liability, on your property.
Ozone Treatment? Nah, We'll Just Use a Little Air Freshener
Air quality is a big concern after a storm that has done damage to your home. Whether you have leaks in your roof that have created a moisture situation or you have a fully flooded basement, once the water is out you still need to check the quality of your air. The best way to get it back to safe and comfortable levels is with ozone treatment.
Don't take shortcuts when it comes to your home. Trust the professionals at Can-Restore to manage your storm restoration services the right way, the first time. Call today at (770) 212-9775.